More engagement. Cost savings. Compressed business cycles.
These are just a few of the benefits of video webcasting.  Webcasting is fast becoming the go-to communications tool to educate, engage and communicate with every type of audience.  It is fast, effective and highly cost effective to stream live town halls, annual corporate meetings and repetitive events such as employee on-boarding, product training and compliance.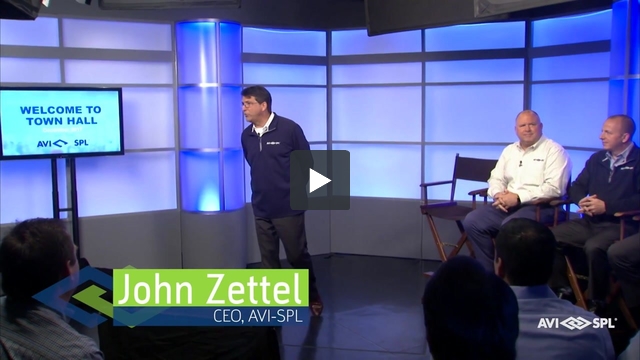 Webcasting with VideoLink is simple because we partner with all major webcasting platforms.  You can webcast directly from your on-site ReadyCam studio, one of our studios, or from your location.  We'll take care of the details, so you can focus on your business.
Why rich-media presentations?
Traditional PowerPoint presentations with only audio have lost their luster.  Customers and employee want to both see and hear the presenter and the presentation.  With rich-media tools that integrate video, PowerPoint slides and live chat, webcasts can be a powerful marketing tool that maximize content retention and generate more qualified leads. Webcasts can be archived and re-used over and over which help you maximize both your ROI and budget. Features such as online Q & A, social sharing tools, live chat and engagement scores let you gauge and measure the quality and retention of content, as well as the engagement level.
Benefits of Video Webcasting

Live and on-demand distribution
Message can reach audiences around the world
Cost-effective and efficient
Proven audience engagement
Better retention of content
Dynamic presentation of ideas
Metrics and analytics

Features of Video Webcasting

Real time Q & A
On-demand and live streaming options
Easy edit and distribution options
Expansive list of interactive tools